INSURANCE MUST-HAVES FOR SMALL BUSINESS OWNERS

Small businesses should have insurance
As a small business owner, making sure every aspect of your business is properly insured is key to long-term sustainability. Margo Goodall from Credence Insurance offers this advice about the types of insurance you should consider to make sure your business is protected now and into the future.
Which types of insurance do I need?
There is no one-size-fits-all insurance solutions for small businesses. The type of insurance you need will depend on a number of factors including:
the size of your business

how you structure your business

the industry and activities you operate in.
Even if insurance isn't compulsory for your business, it's worth investigating the different types of insurance available to help protect your financial stability. Some of the common types of business insurance include:
General Liability Insurance (GLI)
This is one of the most important types of insurance for any business owner. It protects you against claims regarding damage to property that belongs to someone else or bodily injury to a third party. Because GLI is so essential it is often a standard part of small business cover. However, double check with your provider to make sure it's included.
Professional Indemnity
Protects you against legal liability if someone suffers a loss after following your advice or as a result of receiving your service. Professionals such as accountants, real estate agents and financial planners typically use this type of insurance. It is a usual requirement for government contractors.
Property Insurance
Along with guarding against costly legal fees, it's important to have insurance in place to protect your business premises, contents and stock from events like natural disasters, theft and accidental damage. You can also obtain cover for machinery and electronic equipment breakdown. Some property insurance will cover the cost of repairs along with the income lost while these repairs take place. Talk to your insurance broker about what your cover offers.
Workers Compensation Insurance
If you employ people or are the working director of an incorporated company then Workers Compensation Insurance will be compulsory. Your employees may cover their medical expenses, loss of earnings and any rehabilitation if they are injured in the course of their work with this statutory insurance.
Management Liability Insurance
This is a lesser-known type of insurance that could be worth considering depending on the focus of your business. Management Liability Insurance policies vary in terms of their cover. Generally speaking, they protect against costs incurred if you need to defend yourself, other managers of your employees against any claims regarding actual or alleged breaches of the Corporations Act. This could include areas such as cover for statutory fines and penalties, employment practice liabilities, internal fraud or crime cover and cyber insurance.
How much should my insurance cost?
The cost of your particular insurance policy will vary depending on the size of your business. As a general guide a sole trader can expect to pay around $750 per year. The owner of a slightly larger business with property might pay up to $3,000 per year or more for their business insurance. These fees are negligible compared to the sums involved in some claims – even though they may sound expensive at first.
The cost of Workers Compensation Insurance will vary greatly depending on your occupation and wage roll. Rates also vary greatly between insurers. You may be able to make large savings if a broker markets your Workers Compensation insurance for you.
What about Income Protection Insurance?
This kind of insurance is particularly important if you are a sole trader or if the daily operation of your business depends on you. If you fall ill or can't continue working for a long period, income protection insurance will help you cover ongoing costs such as bills and mortgage repayments. To find out more about this particular type of insurance, contact the Milestone Financial team.
CONTACT US FOR FURTHER INFORMATION OR TO MAKE AN APPOINTMENT


Contact us
Address: 12A Thesiger Court, Deakin ACT 2600

Phone: 02 6102 4333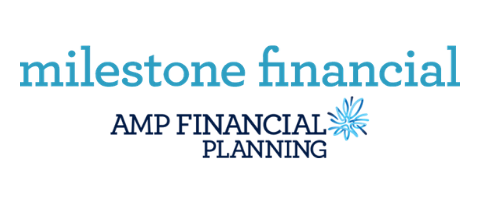 Milestone Financial Services Pty Ltd
(ABN 68 100 591 508) is an Authorised Representative and Credit Representative of AMP Financial Planning AFSL 232706