PUBLIC SECTOR SUPER
Milestone specialises in Government and Defence Superannuation and other defined benefit funds.

ENSURE THAT YOU MAXIMISE YOUR RETIREMENT BENEFITS



As a member of a defined benefit Government Scheme such as the PSS, you may be entitled to generous retirement benefits. You might be thinking of leaving the Public Service or the Military as a result of redundancy, retirement or a career change. It is vital that you get advice regarding your super.
CSS AND PSS CALCULATORS ONLY HELP SO MUCH



General advice about your entitlements can help you in a limited way. Using the PSS or CSS calculators can help you understand your position in the future. However, we believe it's crucial for you to understand how your superannuation entitlements fit with your overall financial plan. It will allow you to maximise your retirement benefits and ultimately achieve your long term goals.
If you really want to understand where you are heading, we can help with our extensive knowledge and experience of the Government schemes.
MILESTONE WORK CLOSELY WITH  YOUR DEFINED BENEFIT FUNDS

We work closely with the following defence and superannuation funds, along with many others:
PSSap – Public Sector Superannuation accumulation plan (the new public service super fund)
PSS – Public Sector Superannuation Scheme
CSS – Commonwealth Superannuation Scheme
DFRDB – Defence Force Retirement and Death Benefits fund
MSBS – Military Superannuation and Benefits Scheme
If you are leaving as a result of a voluntary (or involuntary) redundancy, download our Free Redundancy Brochure.
CONTACT US FOR FURTHER INFORMATION OR TO MAKE AN APPOINTMENT


Building Solid Financial Foundations
Manage your cash-flow, get in control of your spending and deal with your debt with Milestone's FREE report!
Redundancy can be a time to celebrate a fresh start that perhaps you could have taken years ago.

Contact us
Address: 12A Thesiger Court, Deakin ACT 2600

Phone: 02 6102 4333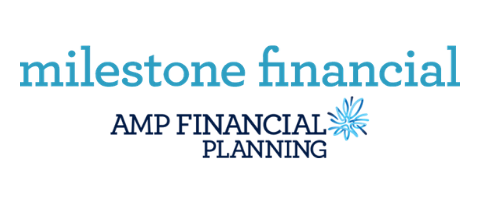 Milestone Financial Services Pty Ltd
(ABN 68 100 591 508) is an Authorised Representative and Credit Representative of AMP Financial Planning AFSL 232706