TEACHING KIDS ABOUT MONEY

Financial literacy and your kids
A recent Sydney Morning Herald article revealed some alarming trends when it comes to our kids' financial literacy. On a basic quiz covering topics like loans, interest and credit cards, no high schooler was able to score a full 100%.
You may be reading this knowing you've never had a conversation with your children about how money works, and that's ok. The fact is financial literacy can start with simple concepts that gradually encourage curiosity over the longer term.
Top three things kids need to know about money
From a very early age, children start picking up messages about the value of money within their family and in their wider world. While it's not always age appropriate to discuss the details of interest rates or the best way to manage a credit card, at almost any age there are general themes that will give your children a head start when it comes to understanding how money works.
How to save for something. This is one of the most obvious places to start, especially when your child is faced with the temptations of the Kmart toy section. As children get older their savings goals may become more ambitious. Don't be afraid to let them take ownership of 'their' savings, even if its just pocket money for now.

How debt works. This is a slightly trickier conversation to have as kids often take the position that 'what's yours is mine'. But with consistency, they should gradually come to see that while money can be borrowed, it also has to be paid back at some point in the future.

Family attitudes to money. Understanding your own attitudes to money will reveal a lot about the messages your children end up receiving. Is your money 'there to be spent'? Or is it always best to have something saved for a rainy day?
Easy ways to start the conversation
Talking about money can be stressful, even (or especially) with family members. But there are low-key ways to start these conversations, such as:
Involving kids in planning the weekly shopping budget.

Setting a limit for spending/pocket money that can go towards items of their choice.

When more expensive items come up, introduce the idea of saving for them over a number of weeks.
What if I need to improve my own financial literacy?
If you're not sure you could pass the Herald's quiz, don't worry. Over the next few months we'll be looking at the basics, covering topics including:
How to set up and stick to a budget.

How to manage your cash flow on a weekly and monthly basis.

Strategies to manage your debt, even when it feels overwhelming.

Basic investment principles.

Maximising your super as you head towards retirement.

It's never too early to get expert advice
Whether you're in tune with your financial goals or feel you might benefit from some extra direction, it's never too early to seek professional financial advice. Stay tuned for details of our next Milestone Financial Bootcamp or contact our team today on (02) 6102 4333.
CONTACT US FOR FURTHER INFORMATION OR TO MAKE AN APPOINTMENT


Contact us
Address: 12A Thesiger Court, Deakin ACT 2600

Phone: 02 6102 4333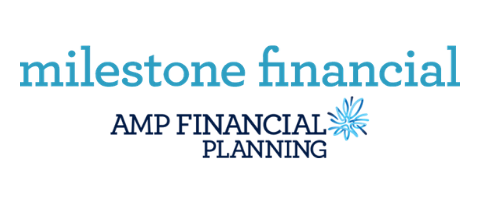 Milestone Financial Services Pty Ltd
(ABN 68 100 591 508) is an Authorised Representative and Credit Representative of AMP Financial Planning AFSL 232706