IS YOUR LIFE INSURANCE KEEPING UP WITH YOU AND YOUR LIFESTYLE?

Has your family situation changed?
Not many of us sit down and think about whether we have enough life insurance. Usually something will happen – maybe someone close to you gets sick and has to give up work. Or you have a major change to your life- a new baby, get married or divorced. These events make you think about your situation and whether the insurance you have is adequate or appropriate.
The reverse is also true. Perhaps you took out policies when your kids were young and your mortgage was high, and you haven't looked at it since. You might find you are over-insured and are paying premiums on cover you don't need.
Review your insurance often
Reviewing your life insurance cover every couple of years is a good financial practice and something that you should talk to your financial planner about. If you don't have enough insurance, there may be a way to increase your cover without having to undergo medical underwriting.
Increasing cover due to life events
If you have had a 'life event' you may be able to increase your Life insurance or your Total and Permanent Disability and/or Income Protection without medical assessment.
Insurance policies are all different, so you need to look at the fine print (or ask your planner) but generally you may be able to increase your cover if:
You get married or divorced

Have a baby or adopt

Increase your mortgage

Have a child that starts school or secondary school

Death of a spouse

You've changed employers or had a significant pay increase
What are the benefits?
The need for additional insurance should be discussed with your Milestone financial planner, but generally applying for an increase due to one of these life events is as easy as filling out a form and sending it to your provider. Cover may not be accepted if you have a serious medical condition, are over a certain age, or have already increased your cover recently.
Talk to your Milestone Financial planner today if you think you might be eligible.
CONTACT US FOR FURTHER INFORMATION OR TO MAKE AN APPOINTMENT


Contact us
Address: 12A Thesiger Court, Deakin ACT 2600

Phone: 02 6102 4333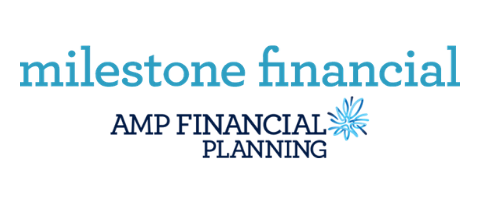 Milestone Financial Services Pty Ltd
(ABN 68 100 591 508) is an Authorised Representative and Credit Representative of AMP Financial Planning AFSL 232706