INVESTING FOR INCOME

Why cash investments don't equal certainty
Conventional wisdom promotes 'cash under the mattress' as a secure and reliable strategy. However, cash can actually be one of the least stable long-term sources of retirement income. If your main goal is investing for income, cash may not be your best option.
For example, if you have a retirement fund of $100,000 in a term deposit with an interest rate of 4%, you can only ever receive an income of $4,000 per year. If your interest rate isn't fixed, your income will be at the mercy of Australia's cash rate. This is now at its lowest since the 1950s and seems set to remain low for some time.
Australian shares and property: Keeping up with the cost of living
When setting up your retirement portfolio, it's vital that you factor in the increases in the cost of living over time.
RBA data tracking data over the past 35 years, shows that share income has kept up with the cost of living. However, income from term deposits definitely has not. Owning a residential rental property is another example of an asset that tends to track well against the cost of living. However, investors focusing on this option should always guard against risks such as long-term tenant vacancies.
Earning more than the cost of living should be a high priority if you are investing for income.
Other income sources: Bonds, infrastructure and commercial property
These are three more sources of investment income you may not have considered that can provide a reliable retirement income. In particular, bond funds can be one of most consistent and reliable sources of investment income.
Commercial property and infrastructure are two more potential options for investors looking for higher risk. Commercial property includes offices and shops. Infrastructure includes tolls roads, airports and utilities. You may not be able to access these kinds of investments directly. But they may be available through a managed fund.
Key points to achieving a reliable investment income
When setting up an investment portfolio that ensures you don't outlive your money you should consider these three areas:
a portfolio yield that meets your (realistic) income needs

an income portfolio that has been specifically designed for your financial situation

a diversified portfolio of income generating assets that has the capacity to withstand financial shocks.
Above all, making the right decisions for a financially secure retirement requires expert financial planning advice. Milestone Financial can design a portfolio that fits your particular risk profile and offers you a sustainable income to support your lifestyle long term.
To discuss investing for your income, contact Milestone Financial today on (02) 6102 4333.
CONTACT US FOR FURTHER INFORMATION OR TO MAKE AN APPOINTMENT


Contact us
Address: 12A Thesiger Court, Deakin ACT 2600

Phone: 02 6102 4333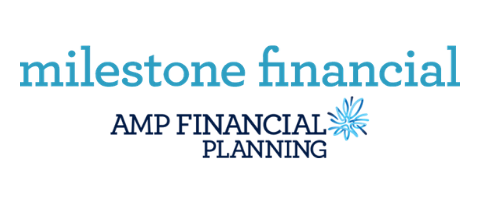 Milestone Financial Services Pty Ltd
(ABN 68 100 591 508) is an Authorised Representative and Credit Representative of AMP Financial Planning AFSL 232706