HOW FINANCIAL ADVICE CAN HELP
Even if a person has a small asset base and no funds to invest, the help and guidance of a financial adviser can be valuable
Accumulating wealth is a long-term process. It usually occurs parallel to a person's professional, private and family life. A good approach can be to have a few key strategies in place so that wealth can grow through life's journey.
It's perhaps more common to seek financial advice in the event of a financial windfall, such as an inheritance or redundancy payout. But another approach could be to set up a wealth creation plan that's right for you. It might include things like salary sacrificing extra money into superannuation, shares, or an investment property – which are continual and ongoing, rather than reactive and one-off.
Many of us have a limited understanding of our finances. There are a lot of rules and regulations, plus a range of investment types for people to navigate their way through successfully. A second opinion can be helpful in avoiding certain mistakes, and instead, putting us on the right path.
Getting the most out of your hard work
Opinions and words of advice around finances can often come from friends and family. Financial advisers are licensed industry professionals regulated by the Australian Securities & Investments Commission (ASIC) who are also trained to assess a person's financial position. They will help a person understand the different options available so that they can make informed decisions about their finances.
Engaging with a financial adviser can help educate a person and improve their financial literacy and understanding. They can then begin to make their own decisions based on a better understanding of wealth creation. However, for some, the benefit lies in "someone managing my money better than I ever could be bothered to."
Cutting through the fog
It can sometimes be a struggle to balance complex and competing for financial priorities such as:
saving for retirement
owning a home
having an emergency fund
putting aside money for children's education, plus
enjoying life with holidays and recreation.
People might find themselves trapped by unnecessary credit card debt or personal loans. Others find basic budgeting a struggle.
Solving these dilemmas, getting priorities in order and understanding how they fit together in delivering life's financial goals isn't easy. But it can be made easier with professional financial advice.
Good results can come from an ongoing relationship with a financial adviser. One where people can build trust, enabling both the client and the adviser to work together to help the client achieve their best outcome.
https://www.amp.com.au/insights/grow-my-wealth/how-financial-advice-helps
CONTACT US FOR FURTHER INFORMATION OR TO MAKE AN APPOINTMENT


Contact us
Address: 12A Thesiger Court, Deakin ACT 2600

Phone: 02 6102 4333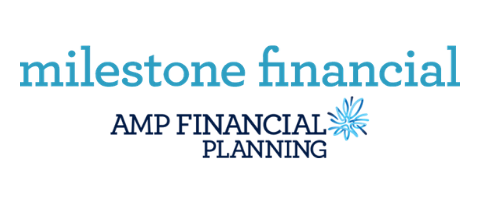 Milestone Financial Services Pty Ltd
(ABN 68 100 591 508) is an Authorised Representative and Credit Representative of AMP Financial Planning AFSL 232706