HAVE YOU EVER WONDERED HOW MUCH HAVING A CHILD COSTS?

Having a child is rewarding – but expensive
While the hours are long and the pay is poor, the satisfaction is enormous. But, whether it's learning the piano, early morning swimming lessons or ballet classes, the reality is, as your kids grow, the costs could rise with them! Have you ever wondered, how much does having a child cost?
Will your finances keep up with your kids?
The cost of raising children has grown by 50% in five years, while household incomes have only risen by 25%, according to a recent AMP.NATSEM report.
Private education accounts for much of the cost for high income families. But as tablets replace textbooks, expectations in the classroom are changing across the board. Many parents are now planning ahead to give their children the best possible start in life.
The AMP NATSEM Income and Wealth Report: The cost of having a child in Australia suggests that the cost of raising two children for a typical middle-income family (weekly gross income of $2,274) is $812,000 and for a high income family (weekly gross income of $4,984) it is $1.1 million.
We can help with solutions to manage the costs.
As interesting as it is to know the costs, it's more important to get some help with possible solutions. There are several strategies that could help:
leveraging the equity in your home to invest in your kids' future

creating a structured long term, tax-effective savings plan for your kids

reducing the interest you pay on your home loan to free up cash, and

finding better ways to keep track of your money and manage your spending.
Like some help?
There are financial paths that can help you keep up with the costs and set your children up for the best. Talk to Milestone Financial today.
CONTACT US FOR FURTHER INFORMATION OR TO MAKE AN APPOINTMENT


Contact us
Address: 12A Thesiger Court, Deakin ACT 2600

Phone: 02 6102 4333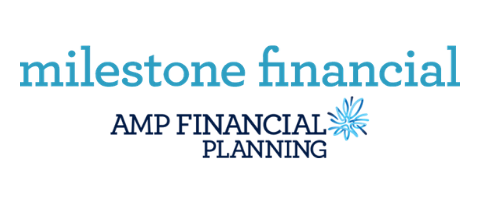 Milestone Financial Services Pty Ltd
(ABN 68 100 591 508) is an Authorised Representative and Credit Representative of AMP Financial Planning AFSL 232706