HAVE YOU BEEN OFFERED A VOLUNTARY REDUNDANCY?

If you've been offered a voluntary redundancy, but are just not sure if you will have enough income – or what the best option regarding your super might be, then these tips could help.
These are the most common questions that our clients ask. Keep in mind that what is best for one, may not be for another. It depends on many factors including
your goals,

what you want to achieve in the short and long term,




your future career prospects and

your personal situation.
The following points are general in nature and we recommend that you seek advice before making a final decision.
1. Should I start  PSS pension now?
There are a few options that you could be offered as part of your redundancy package. If you are a member of the PSS, these options might include taking a pension now, or deferring it until later – when you want to retire. If you take the pension now, it will generally be less than if you preserve your benefit and take it later, so before you make a decision, ask yourself the following:
Do you need additional income now or do you think it won't be long until you get another job?

Is the difference in the pension you will receive on retirement, that much higher? In other words is it worth the wait?

Will taking the pension now, let you achieve some of your life goals – do you want to study to make a career change, for example. Or do you want to start up a small business where a steady income in the first couple of years would help you to focus on your business?

Are you in good health (as there are specific options you can choose that may provide higher benefits)?

Do you expect to be entitled to the Aged Pension (as this will determine the split of pension to lump sum benefits that you should take)?
2. Should I preserve my PSS assuming I may return to the public sector?
The PSS is a closed scheme now, having been replaced by the PSSap. This means that if you make a decision to take a pension, or a lump sum, you will not be able to rejoin the PSS if you rejoin the Public Service. However, if you preserve your PSS entitlements, you may be able to restart the benefits in the future.
3. Is a pension the best strategy compared to a lump sum?
The PSS pension is an income for the rest of your life. It can also be passed on to your spouse. So over time, this could result in a much larger benefit than if you take a lump sum. However, there are some downsides. For example, depending on the option you have chosen, the pension is not flexible. The pension amount is set when you initially take it out. It may only be increased in line with the Consumer Price Index. If you elect to take the pension, you cannot take out lump sums from the capital down the track.
4. What if I die after taking a pension, what does my estate get?
If you die after taking the pension, your spouse, if you have one, will get a reversionary pension. This will be less than the pension you received, but still payable for their lifetime. If you do not have a spouse your estate may be paid the benefit as a lump sum. However, the amount will depend on the time that you have been receiving the pension and how much capital is left, as determined by an actuarial formula.
5. Will I have enough to retire on?
You need to think about how much income you would like in retirement. Consider that it's ideal to have paid off your mortgage or any other non-deductible debts. You may also have less expenses (hopefully less support for the kids for example) so your outgoings will be less. If you deduct the amount that you would receive from the PSS or CSS as a pension, you will be able to see your income shortfall. There are things that you can do to boost your retirement assets – no matter what your age, so getting advice early is critical.
Milestone Financial Services are experts in providing advice regarding Public Sector Schemes including the PSS, CSS and Military Super. We can show you the projections for your redundancy benefits, consider the options that you are being offered and help you work through your goals to see what the best outcomes are for you. Contact Milestone Financial today.
CONTACT US FOR FURTHER INFORMATION OR TO MAKE AN APPOINTMENT


Contact us
Address: 12A Thesiger Court, Deakin ACT 2600

Phone: 02 6102 4333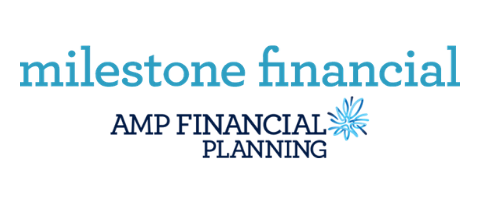 Milestone Financial Services Pty Ltd
(ABN 68 100 591 508) is an Authorised Representative and Credit Representative of AMP Financial Planning AFSL 232706