CREATE AN 8 WEEK CHRISTMAS SAVINGS PLAN
The sooner you start saving for Christmas, the better. But you can do it in just eight weeks – even if you have a tight budget in the lead-up to this year's festive season. Here's how to develop a plan to save money and reach your holiday goals.
Fairy lights twinkling, seafood on the barbie, gifts being wrapped and Michael Bublé crooning in the background – Christmas can be a magical time of year. It can also be costly, with Australian households traditionally spending up big over the Christmas trading period1.
2020 has been a tumultuous year and for many of us, sticking to a budget is particularly important compared with years past. But with a little forward planning and goal setting, you can still have a fabulous festive season without racking up debt. Here's how to save for Christmas with an 8-week savings plan.
Week 1: Set up your Christmas budget
Gifts account for a large proportion of Christmas spending – in fact, Australians spent $52.7 billion2  in retail stores over the festive season last year. But other costs loom as well. Use your first week to put together a comprehensive budget for the Christmas/New Year period.
Don't forget to factor in how these other expenses might impact your family:
Food: Every December, our food consumption surges – pricey tropical fruits, extra sausages and $1303  per household on seafood alone.
Drinks: Our consumption of alcohol rises in summer, to a household average of $453 across the summer period, compared to autumn's $3854.
Entertainment: School's out, and holidays offer more time for movies, hobbies, and visits to parks and zoos.
Decorations: Think Christmas trees, festive lighting, oversized Santa statues for the front lawn…
Travel: The average nightly cost of an Australian holiday is $150 per person5, with the average Aussie spending $1,630 annually6  on domestic holidays.
Pet boarding: Is your holiday destination pet friendly? If not, you may need to include pet boarding in your budget.
Charity donations: Australians are four times more likely to donate to charity at the end of the year than at its start7.
Parties: Aussies spend $25 a week on parties over the summer, 93% more than other times of the year8.
Utilities: Christmas may mean more people visiting your house, more appliances in use, and corresponding spikes in consumption of water and electricity.
$52.7 bn – 

the amount Australians spent on retail during the 2019 Christmas season

9
$4,000 – 

the average amount Australians spend on travel each year

10
17.7% – 

the increase in average household alcohol consumption over the Australian summer, compared to autumn

11
Week 2: Prepare a Christmas savings plan
With a clearer picture of how much this holiday season could cost you, it's time to develop a plan to reach your savings goals over the next seven weeks. Calculate how much money you need to put aside each week to meet your December spending surge, then determine whether you can, realistically, meet this goal.
Once you have an achievable plan in place, consider setting up or repurposing a separate account for your Christmas savings. Automate a weekly transfer from your day-to-day account to your Christmas account, so you don't have to think about moving money around. Keep track of your progress – you may be able to reach your goal sooner than you planned.
Week 3: Start your Christmas shopping research
Rather than wandering aimlessly around crowded stores, make a list of gift recipients this year, and allocate a present idea to each of them. Do some online research to determine how much each Christmas gift might cost you, and whether that's within your budget. Sometimes less is more – it's better to keep your purchases meaningful.
Week 4: Shop local for Christmas gifts
When it comes to buying Christmas gifts for friends and family in another city, state or country, consider retailers with a base in those destinations, to reduce delivery fees. Start planning and purchasing as early as possible – Christmas is a busy time of year for deliveries, and growth in demand for online shopping may mean higher delivery fees for on-time arrival.
If you're using Australia Post, familiarise yourself with suggested 'send by' dates12 to avoid the express fees.
Week 5: Track your savings progress
You're halfway through your 8-week Christmas savings challenge – it's a good idea to review your savings and make sure your goals are on track. If you're falling short, it's time to either:
a) revisit your budget and decide where to cut back, or
b) explore ways to boost your savings. From selling extra 'stuff' you have lying around the house to discussing different plans with your utilities providers, there are plenty of novel ways to save more in a short period of time.
Week 6: Start researching shopping deals
Take advantage of any pre-Christmas sales – but make sure you research those bargains first. Use the gift list you created in week 3 to avoid spontaneous and potentially budget-busting purchases.
Start by researching which retailers offer the best deals on these items. Do you need to travel across town to find an item (which will cost you time and money), or will a store near you match the price? Take your research digital and you may find a wider range and better deals in online stores, but be mindful of any delivery fees that may cancel out any bargains you find. By starting your Christmas shopping early, you might be able to snag some sizable discounts in the Black Friday sales.
Week 7: Finish shopping and wrap your Christmas gifts
You've purchased the seafood, put up the tree, stocked up on drinks, and sent out the cards – let the fun part of the festive season begin. If you discover you've neglected someone but cannot bear the thought of heading back into the stores, consider purchasing gift cards or vouchers online. They can be emailed directly to friends or family members and used for something they really need.
Week 8: Review your budget
With your main purchases out of the way, it's time to review your budget and check your Christmas savings account balance. Do you have enough for extra entertainment? A few more days away on holiday? A New Year's Eve gathering?
Then again, it's never too early to start saving for 2021…
---
1 Australian Bureau of Statistics: Counting down to Christmas 2018 with the ABS
2 Roy Morgan: 2019 Christmas retail sales to grow 2.6% to $52.7 billion
3 Australian Bureau of Statistics: Sizzling summer stats to mark warmer months
4 Australian Bureau of Statistics: Counting down to Christmas 2018 with the ABS
5 Roy Morgan: The cost of a capital-city holiday
6 Australian Bureau of Statistics: Sizzling summer stats to mark warmer months
7 McCrindle: Donating to charity replacing traditional gift giving this Christmas
8 Australian Bureau of Statistics: Counting down to Christmas 2018 with the ABS
9 Roy Morgan: 2019 Christmas Retail Sales to Grow 2.6% to $52.7 Billion.
10 Australian Bureau of Statistics: Sizzling Summer Stats to Mark Warmer Months.
11 Australian Bureau of Statistics: Counting Down to Christmas 2018 With the ABS.
12 Australia Post: Christmas delivery dates
CONTACT US FOR FURTHER INFORMATION OR TO MAKE AN APPOINTMENT


Contact us
Address: 12A Thesiger Court, Deakin ACT 2600

Phone: 02 6102 4333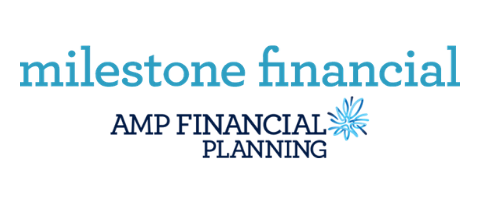 Milestone Financial Services Pty Ltd
(ABN 68 100 591 508) is an Authorised Representative and Credit Representative of AMP Financial Planning AFSL 232706