Milestone Financial gives back to our community
We believe in giving back by supporting charities in our community. The Directors and staff are actively involved with a number of charities.
Hartley Ability Cycle Challenge
In 2016, Milestone had 2 teams in the Hartley Ability Cycle Challenge, a bike ride from Canberra to Charlotte Pass and back – more than 450 kms! There were 21 riders and 8 support staff who took on the challenge from 25 – 28 November. Through the generosity of our friends, family and sponsors, the Milestone Teams raised over $55,000 for this important local charity.
In 2017, MFS joined forces again with 360five and its sponsors Gerald Slaven Holden and Wax Monkey to support Hartley Lifecare in the 2017 Hartley Ability Cycle Challenge. We had a great year raising over $20,000, with a dinner at Daana in Curtin and an art exhibition in conjunction with Jaktman Gallery. Team members also raised money through their networks and individual efforts.
Milestone and 360five received an award from Hartley – the Heart of Hartley – for our ongoing contribution to this worthy Canberra Charity.
2018 saw MFS continue the tradition of the previous years and sponsored a team in the challenge.
In 2019, MFS participated in the Hartley Cycle Challenge again, Milestone was privileged run the team and raised an amazing $25k.

For 2020 Milestone is participating in The Long Run. Where across the month of September you run, walk or wheel 72km and raise funds to support Aussie men and their families impacted by prostate cancer. All funds will go to Prostate Cancer Foundation of Australia and will be used to directly support men diagnosed with prostate cancer, to create better awareness of diagnosis and treatment options, and to research ways to minimise the impact of prostate cancer on Australian men and their families.
Milestone Financial provides advice to Cancer patients and their families through the AMP Cancer Council program.
With the help of friends and supporters, the Milestone Team is proud to have raised thousands of dollars for the local community. The team also provides ongoing support to Compassion children which the staff enjoy writing letters to periodically.
2013 – 2013 was the second year Ian and Rob have dusted off their pushies and taken them out of storage to ride in the Future 2 Wheel Cassic. This year Ian and Rob were joined by some Milestone friends Mark Harsdorf, Dave McRedmond and Nicholas John. The group rode the final 4 days in the Melbourne to Sydney ride, meeting up with a bunch of riders in Cooma and then heading down the Monaro highway in a 50km head winds to Canberra. On day two the team was joined by Ian, Mark and Nick, the boys headed down the Federal and then Hume highway to Bowral. Day 3 was the 'tour' from Bowral to Wollongong and then finally on day 4 heading from Wollongong to Circular Quay in Sydney.
Team Milestone raised $3500 from our generous supporters. The money will help fund grants to Australian charitable organisations who provide services to underprivileged youth around the country . Future 2 is the foundation of financial planners and is a great movement, we all really appreciate the support we have been given by our friends, clients and work collegues. Next year the foundation will ride from Brisbane to Canberra, we'll see!
2012 – Ian and Rob and two clients, Mark Harsdorf and Nick John took part in the AMP Future2 Wheel Classic in September 2012 and raised $6,500. The event is a 1200km, 9-day cycle ride although Ian and Rob have sensibly opted for a shorter 500km, 3-day cycle ride from Sydney to Jindabyne via Canberra.
Future2 is the foundation of the Australian financial planning profession with every dollar going towards the Future2 Make the Difference! Grant program, which gives a second chance and hope for a better future to young Australians who are struggling in the face of financial and social disadvantage.
The Vinnie's CEO Sleepout is an initiative of the St Vincent de Paul Society to raise money for their homeless services. In 2006, over 100,000 Australians were registered as homeless with 50,256 of these sleeping rough every night.
2018 Sleepout – Milestone Lending's mortgage broker Jake braved the elements and participated in the 2018 Vinnies CEO Sleepout.
2013 Sleepout – Thanks to clients, friends and family for once again supporting Rob and Ian in the CEO Sleepout. Ian and Rob raised a whopping $6,335 this year for the homeless in ACT and surrounding districts. This was Ian and Rob's 4th year of sleeping rough for the homeless and at 4am when the temperature hit -5 we really appreciated how blessed we are to have accommodation, food, a safe place to live and a warm bed!
2014 Sleepout – Milestone stepped up to the challenge again with Rob and Ian sleeping rough for Canberra's 2014 Vinnies Sleep out, this is one of Vinnies major events for the calendar and raises much needed money for Canberra, Queanbeyan and surrounding districts many homeless and people in financial need. Between Rob and Ian Milestone raised $7000 for this crucial cause. Ian latter commented that he still finds it amazing in a country like Australia that we have such a high number of homeless and disadvantaged people! Rob and Ian would like to thanks everyone who supported the 2014 sleep out.
2010 Sleepout – In June 2010, the directors of Milestone Financial joined 109 other corporate and community leaders in sleeping rough for a night in temperatures which dropped to zero. We raised over $6,000 in sponsorship while nationally over $2.9 million was raised from the event. Milestone Financial also took part in the Vinnie's Christmas appeal collecting donations in Westfield Belconnen.
Contact us
Address: 12A Thesiger Court, Deakin ACT 2600

Phone: 02 6102 4333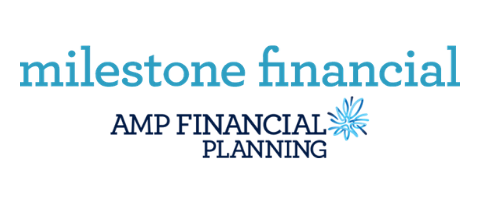 Milestone Financial Services Pty Ltd
(ABN 68 100 591 508) is an Authorised Representative and Credit Representative of AMP Financial Planning AFSL 232706